ThasosHolidays - Web design and SEO copy
ThasosHolidays is a new travel blog about the island I grew up: Thassos, Greece. The website's goal is to be the number one stop for information about Thassos for newcomers. Super posts such as the 101 Things to Do in Thassos already ranked in the top 10 search results within the first month of going online.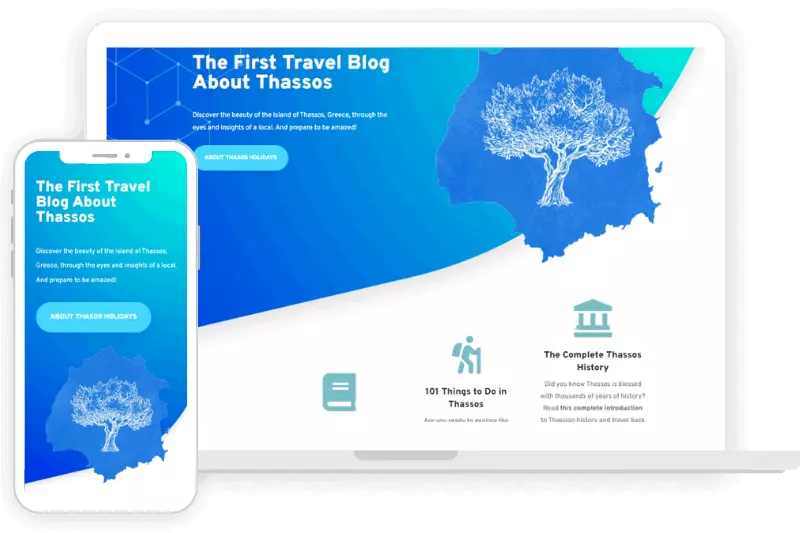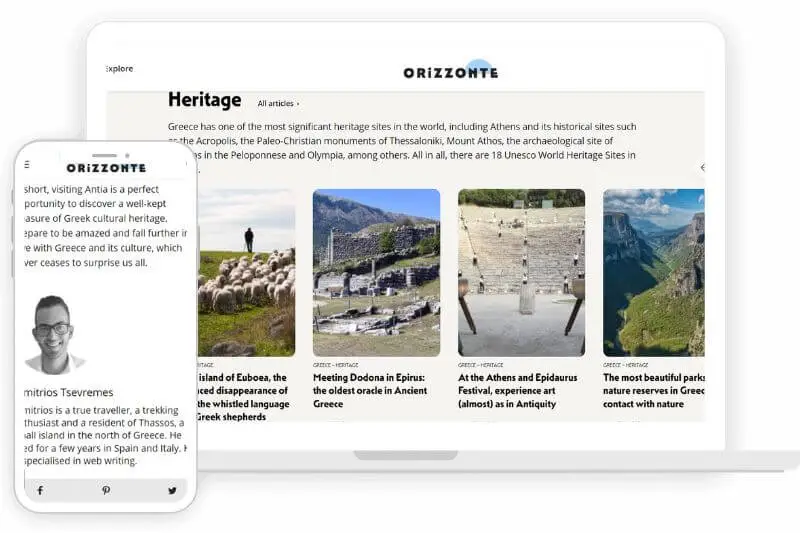 Mediterranean Magazine - Travel articles
Orizzonte Magazine is an established Mediterranean Travel Guide and Magazine, where I have taken the role of the first contributor for Greece. Since June of 2021, I have been producing copy and publishing articles related to traveling Greece, with an emphasis on topics about culture and nature.
LifeIsAllAround - Content creation and web design
LifeIsAllAround is my personal blog and one of my first steps into web design. I keep writing weekly articles about various matters that aim to improve one's life. After all, writing and design are not just my profession. They are my hobbies as well!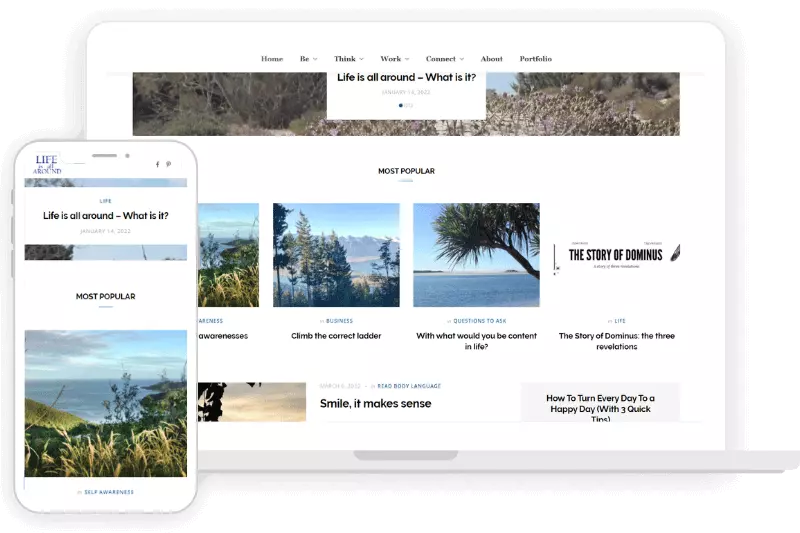 TheTinyBook - Copywriting SEO articles
TheTinyBook is a popular travel blog for Greece, and Crete in particular. The owner asked for weekly deliveries of SE-optimized articles, many of which now rank in the top 10 search results for their target keyword.
EmTravel - Web redesign and new copy
EmTravel is a new travel agency specializing in incoming group tourism in Greece. The owner asked for a total redo of the website to increase brand awareness. From getting less than 100 visits per month, the site reached the 1000 threshold of monthly visits in the very first month!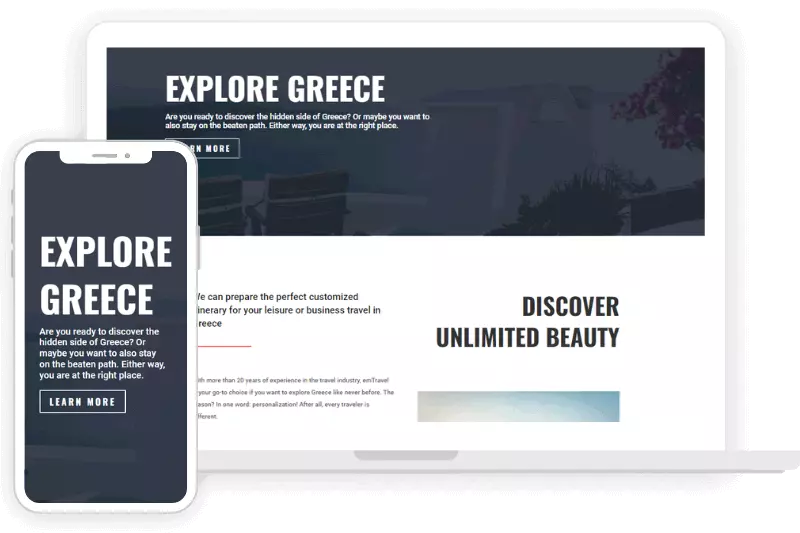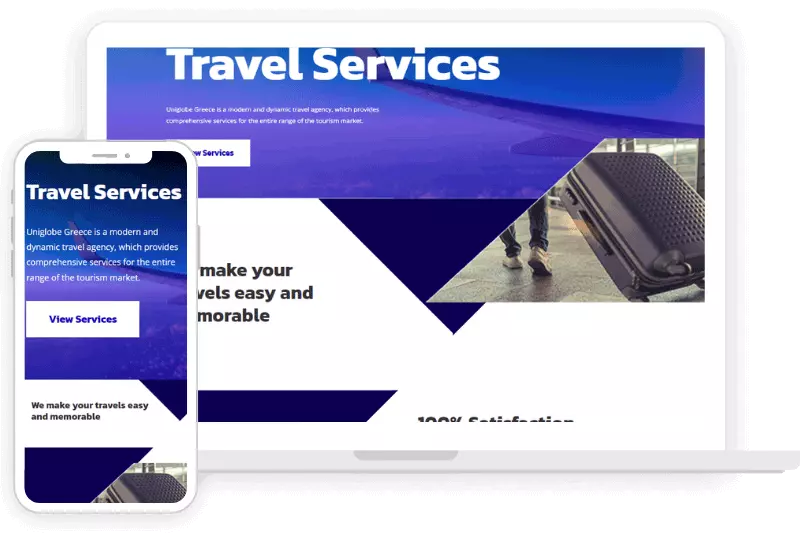 Uniglobe Greece - Website Redesign
Uniglobe Greece is a prestigious travel agency specializing in business travel in Athens, Greece. The owner asked for an upgrade to their website. From an average loading time of 12 seconds, the new modern website loads in less than 1 second.
Seatrade Law Firm - Web design
Seatrade Law Firm is a new law agency that operates in London and Athens. The owners asked for a simple yet powerful website that showcases the power of words.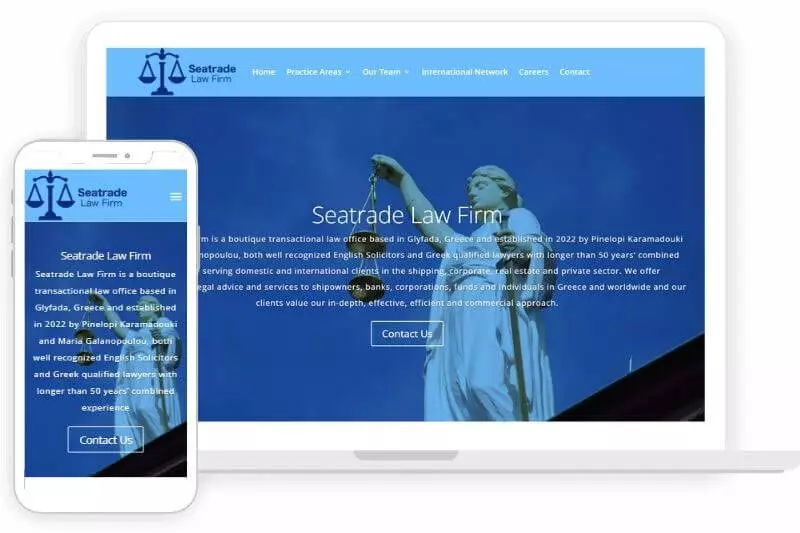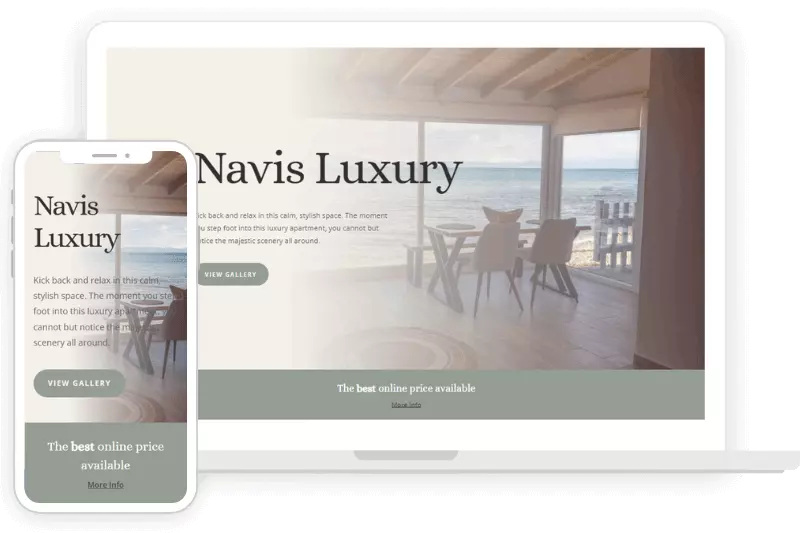 Navis Luxury - Website Development
Navis Luxury is a luxury apartment in Thassos, Greece. The owner asked for a modern online presence with quality copy and interactive functionality.
Hotel Kristal - Web Redesign
Hotel Kristal is a traditional hotel based in Thassos, Greece. The owner wanted a redesign of their website, and we created a completely new look, according to their likes and requirements.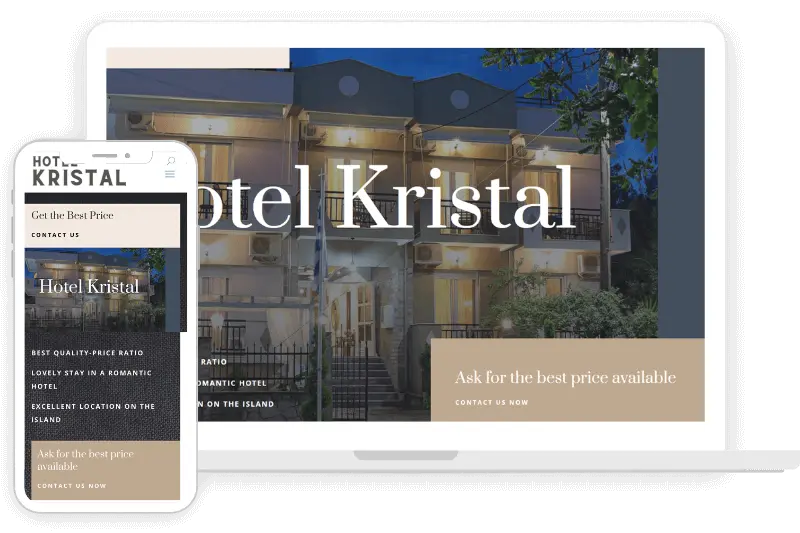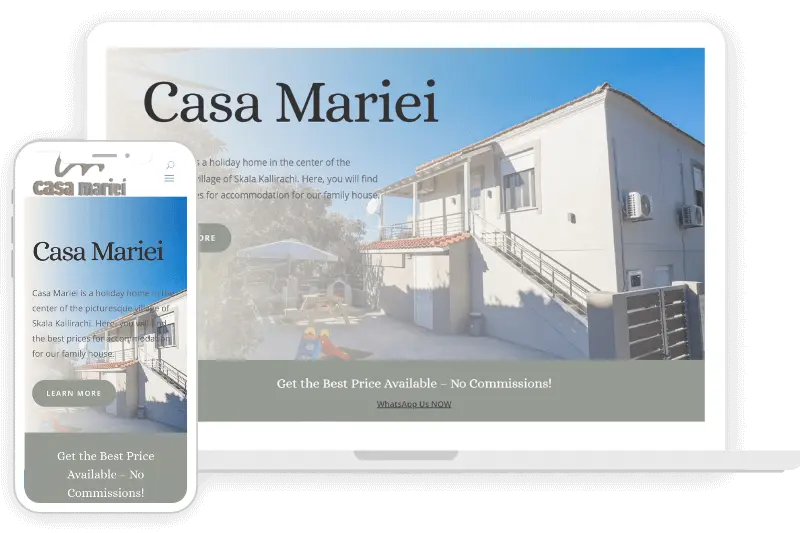 Casa Mariei - Website Development
Casa Mariei is a holiday home in Thassos, Greece. The owner wanted a deluxe online presence to attract more clients outside popular booking channels.
Fish Grill Thassos - Web design
Fish & Grill Thassos is a traditional fish delivery restaurant based in Thassos, Greece. The owner wanted a modern yet traditional website for their flourishing business.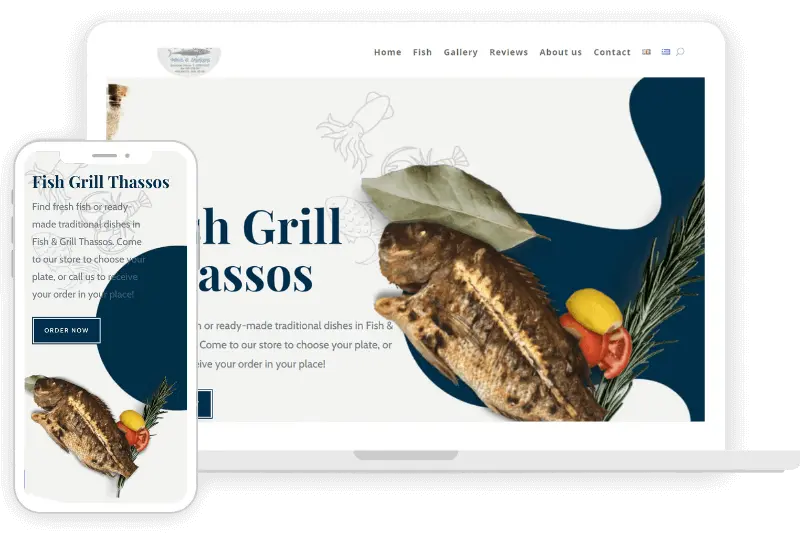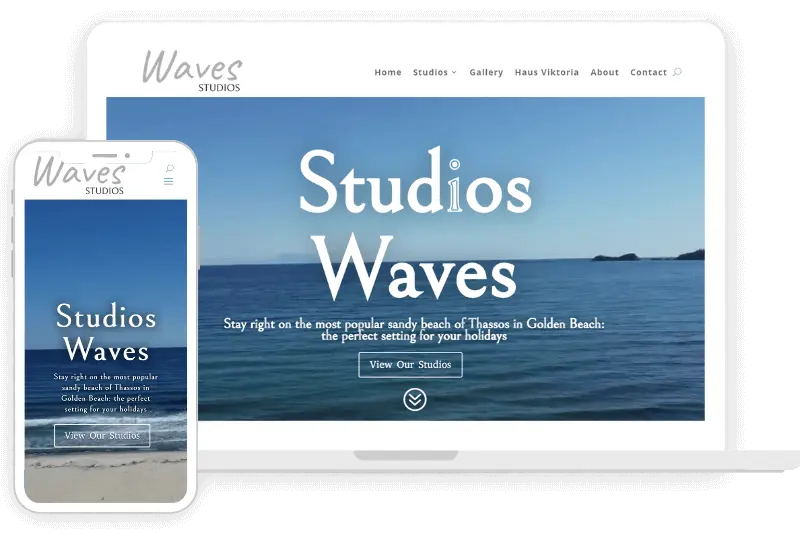 Studios Waves - Website Development
Studios Waves is a modern studio complex in Golden Beach, Greece. The owner wanted a new website that captures the comfort and beauty of staying in Studios Waves.
Pine Beach House - Web design
Pine Beach House Thassos is a waterfront holiday home on Plaka, Thassos. The owner wanted a one-page website that briefs the visitor of the services and environment of Pine Beach House.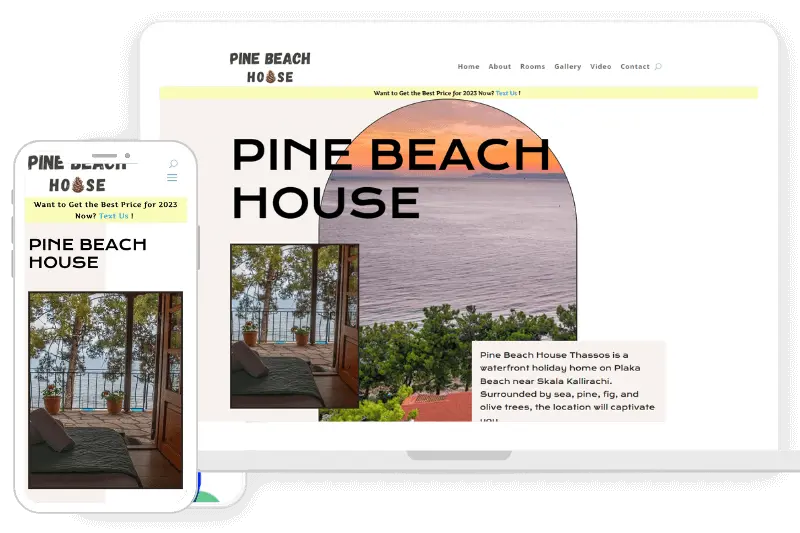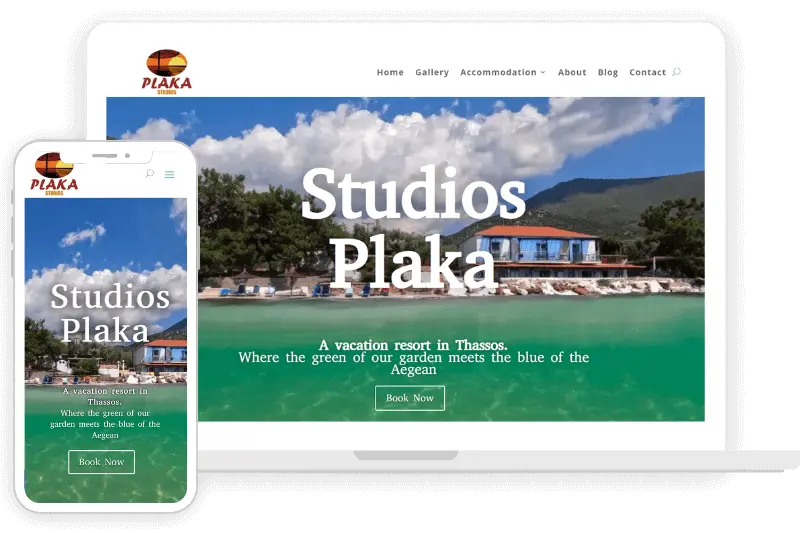 Studios Plaka - Website Redesign - Ecommerce
Studios Plaka is a vacation resort in Thassos, Greecce. The owner wanted a new fresh and modern look for their website, while fixing and improving the ecommerce platform for online bookings.
Let's Start Something new

Say Hello!
Are you looking to upgrade your website? Are you in need of new content for your blog? Or are you curious to learn more about me? In any case, feel free to shoot me a message and let the magic unfold!