Services
Web design
UI / UX
Original Copy
Deliverables
10 Pages
18 Articles
Illustrations
Styleguide
WordPress Build
Other
SEO
Analytics
Social Media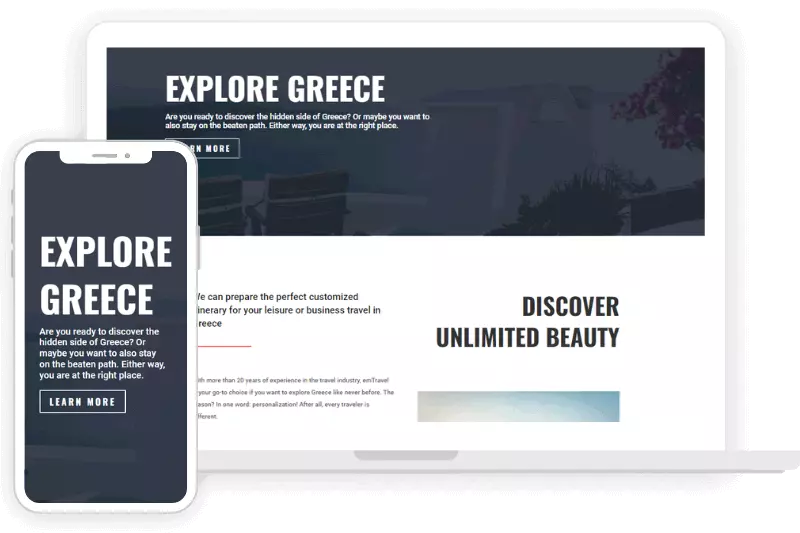 Website Build
Travel Agency Website Design & Copy
EmTravel is a new travel agency specializing in incoming group tourism in Greece. The owner asked for a total redo of the website to increase brand awareness. From getting less than 100 visits per month, the site reached the 1000 threshold of monthly visits in the very first month!
Challenge
Create a modern website that presents detailed information in an organized and easy-to-read way.
Solution
Using simple code and design, I build an interactive website with compelling copy that speaks directly to the audience.
Website Build
Creating a Blog
As a travel agency that targets incoming group tourism, there is a need for a blog that adds value to both audience and agency. Based on my expertise in copywriting, I created original copy that presents various destinations in Greece.