Client
LifeIsAllAround Personal Blog
Services
Web design
UI / UX
Original Copy
Deliverables
4 Pages
80 Articles
Icons
Styleguide
WordPress Build
Other
SEO
Analytics
Social Media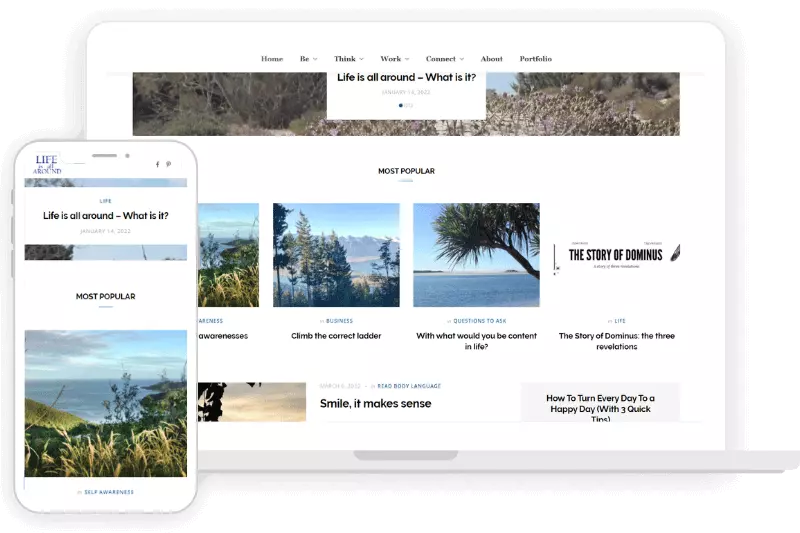 Blog Creation
Blog and content creation
LifeIsAllAround is my personal blog and one of my first steps into web design. I keep writing weekly articles about various matters that aim to improve one's life. After all, writing and design are not just my profession. They are my hobbies as well!
Challenge
Create an elegant yet potent personal blog with SEO and other on-site optimizations. As with every blog, content is king and thus must be both engaging and conversion-boosting.
Solution
Based on a user-friendly structure and design, I produced engaging and original content optimized for search engines optimizations without sounding commanding.
Choices Matter
Creating a MEGA menu
To showcase all articles simultaneously in a condensed form, I created a MEGA menu that presents all categories and blog structure within an elegant interactive dropdown menu.