Services
Web design
UI / UX
Email management
Deliverables
9 Pages
Illustrations
Icons
Styleguide
WordPress Build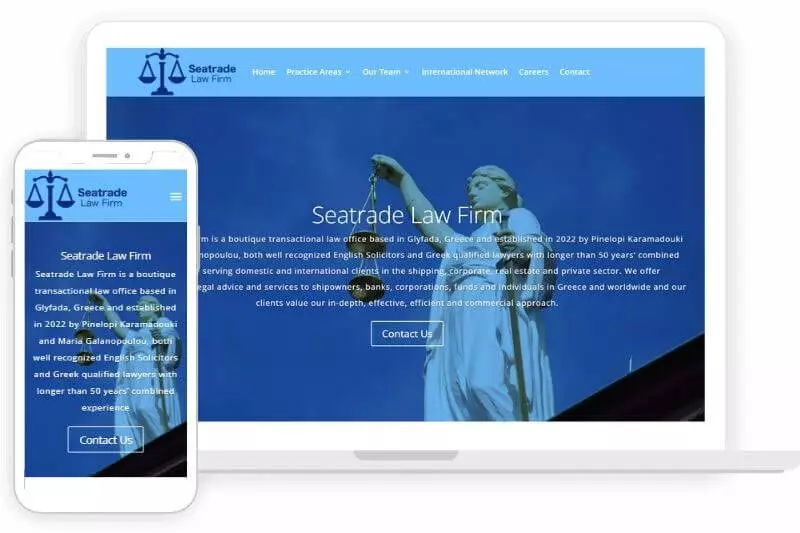 Website Design
Law Agency Website Creation
Seatrade Law Firm is a new law agency that operates in London and Athens. The owners asked for a simple yet powerful website that showcases the power of words.
Challenge
Create a simple website that lets the power of words do the work. At the same time, the design must support the objective while staying minimal. 
Solution
Based on the copy the owners produced, and their ideas of how they want the website to look, I put together an action plan to accommodate their needs. Upon discussion, the final website came alive in less than a week! 
Design Details
Creating a stellar home page
Although the owners were very precise about what they wanted their website to look like, I took their idea for the home page design and leveled it up. I played with the colors and blend modes to create this splendid effect on the homepage. The owners loved it!