Client
ThasosHolidays Travel Blog
Services
Web design
UI / UX
Original Articles
Deliverables
6 Pages
13 Articles
Illustrations
Icons
WordPress Build
Other
SEO
Analytics
Social Media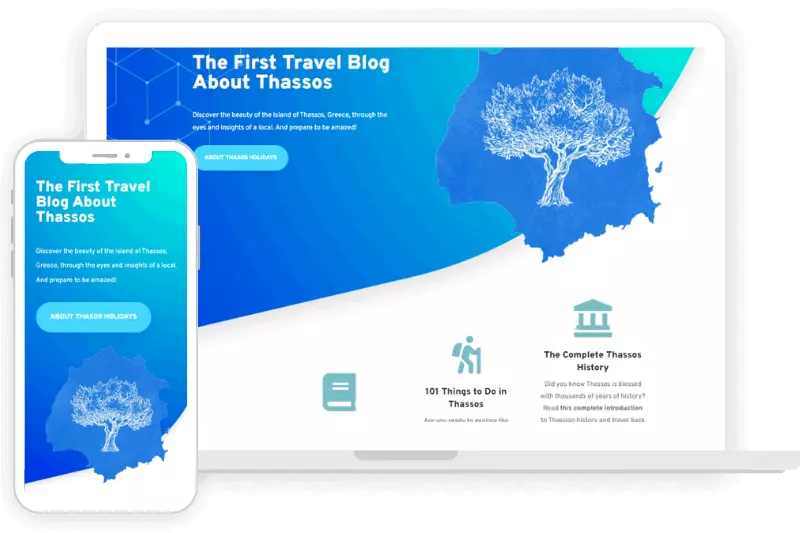 Blog Creation
Travel Blog Web Design & Articles
ThasosHolidays is a new travel blog about the island of Thassos, Greece. The website's goal is to be the number one stop for information about Thassos for newcomers. Super posts such as the 101 Things to Do in Thassos already ranked in the top 10 search results within the first month of going online.
Challenge
Create an elegant blog with subscription and email functionality. Not only should the reader easily share articles or photos, but the process of signing up for the newsletter should be straightforward.
Solution
Combining the functionality from Mailchimp email manager, Bloom subscription plugin, and Monarch social media plugin, I built a funnel that encourages visitors to sign up for the newsletter. Once the mailing list is ready, email marketing and engaging content can ensure the project's success.
Lead Generation
Creating content upgrades
To entice readers to sign up for the newsletter, I created content upgrades for each post in the form of maps. I then hid the download button behind a sign-up button which will enable the download.