Services
Web design
UI / UX
Original Copy
Deliverables
12 Pages
Illustrations
Icons
Styleguide
WordPress Build
Other
SEO
Analytics
Social Media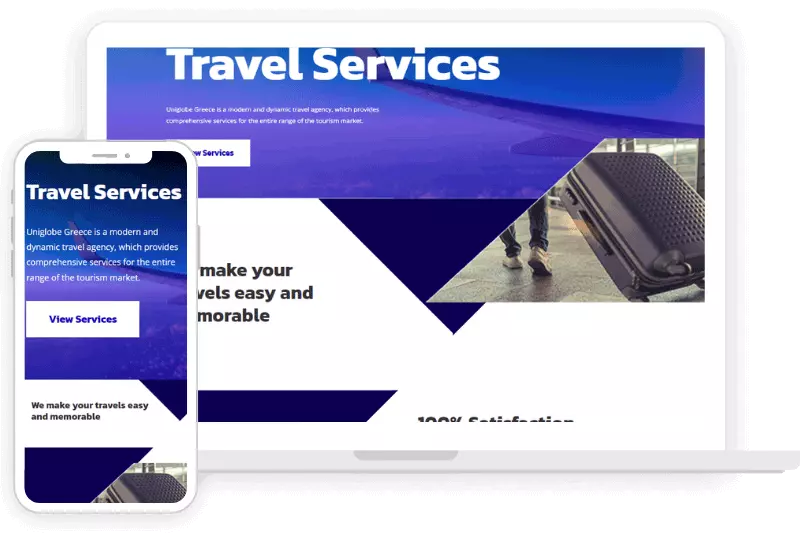 Website Redesign
Travel Agency Website Redesign
Uniglobe Greece is a prestigious travel agency specializing in business travel in Athens, Greece. The owner asked for an upgrade to their website. From an average loading time of 12 seconds, the new modern website loads in less than 1 second.
Challenge
Create a travel agency website that stands out from the competition for its design while it brings a balance between modern elements and a natural professional look.
Solution
Keeping the text minimal while adding some fluidity with moving subtle objects, I created a professional website that entices the audience to scroll through all content.
Dynamic Content
Creating a professional About Page
It is no secret that the About Page is one of the most-visited parts of a website. For that reason, I created a simple yet powerful About page that is straightforward in its message and delivery.