CLient
Navis Luxury Vacation Home
Services
Web design
UI / UX
Original Copy
Deliverables
14 Pages
Illustrations
Icons
Styleguide
WordPress Build
Other
SEO
Analytics
Social Media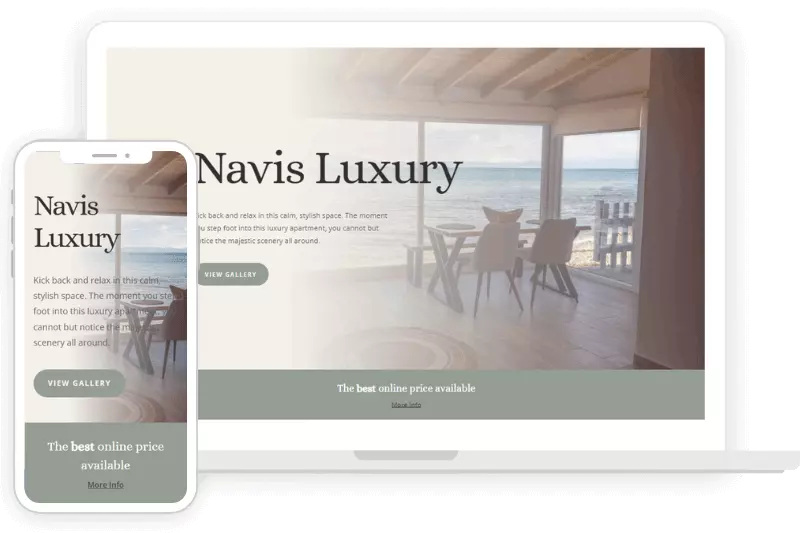 Website Design
Vacation Apartment Website Creation
Navis Luxury is a luxury apartment in Thassos, Greece. The owner asked for a modern online presence with quality copy and interactive functionality.
Challenge
Create a classy website that can portray the beauty and comfort of a luxury vacation rental. The priority here is to let the photos do the work while supporting them with carefully chosen colors and structure.
Solution
Using a classy yet elegant font and a soft grey color with its variants, I highlighted the beauty inside the photos, allowing the landscape and modernity to shine.
Design Details
Adding semi-transparent photos
To give a dynamic look to the webpage, I occasionally used semi-transparent photos so that just one side of an image shows clearly, while the other side becomes brighter. I used that white space to add carefully selected text to further showcase the beauty of the picture.